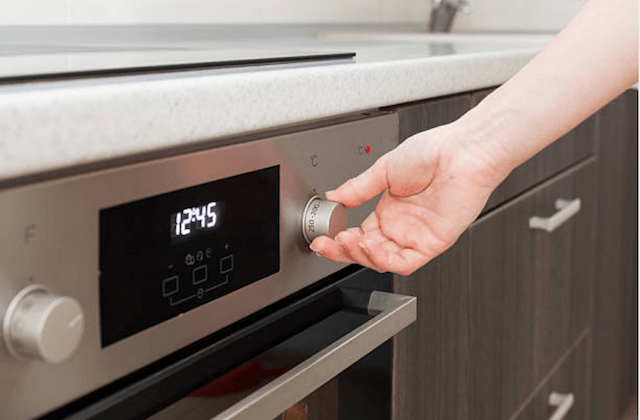 CALL TODAY:
(817) 697-7404
If a Weatherford resident is preparing a meal and the stove or oven breaks down, they can call us at Weatherford Appliance Repair for same-day, efficient, affordable, and professional repairs. Many problems can be repaired on the spot, allowing you to resume your cooking and get the meal on the table on time.
Our certified technicians stock their service vans with the parts and tools needed to repair virtually any problem with any major stove or oven brand or model. We know what a problem it is to have these appliances break down, so we gladly offer same-day repair services for residents of Weatherford.
We carry manufacturer parts for all of our repairs because we believe they are superior and provide a better end result and by using these parts we keep your manufacturer warranty valid. All of our parts and labor have a 12-month warranty.
STOVE PROBLEMS
WON'T TURN ON/IGNITE
If your stove does not turn on, check the plugin and circuit breaker for an electric stove and check the pilot light for a gas stove. The cause of the breakdown could be the surface element, infinite switch, oven burner igniter, or bake and broil element. We can fix any of these problems the same day you call us for help.
BURNER/OVEN WON'T HEAT
A broken bake element or oven sensor will cause your oven not to heat up. A broken heating element, burner switch, or terminal block will cause a burner not to work. We will repair the problem within an hour or two of our arrival.
TIMER/PROGRAM ISSUES
The control board on your stove needs to work for you to have a functioning timer and programmable settings. We will replace non-functional control boards for LG, GE, Kenmore, Sears, and other major brands of stoves and ranges. We provide a warranty on all control boards and parts that we use for this repair service.
OVEN IS TOO HOT
A too-hot oven is dangerous. When you have this problem, do not try to fix it yourself. Call us for same-day diagnosis and repair. Our certified technician will arrive with the right tools and parts to deal with this. The usual problem is with a sensor or thermostat.
IGNITER WON'T LIGHT
When the stove igniter glows but does not light, there is a broken safety valve, electronic control, surface igniter, or temperature sensor. We carry the parts to fix this problem on all major brands and models.
DOOR WON'T OPEN
A "new technology" problem we see on newer self-cleaning ovens is that the door does not open after the oven completes the self-cleaning cycle. We will examine the seal, thermostat, and door latch and fix the problem on the spot. Contact us for a same-day service call.
LEARN ABOUT OUR ADDITIONAL APPLIANCE REPAIR SERVICES:
www.appliancerepairweatherford.com